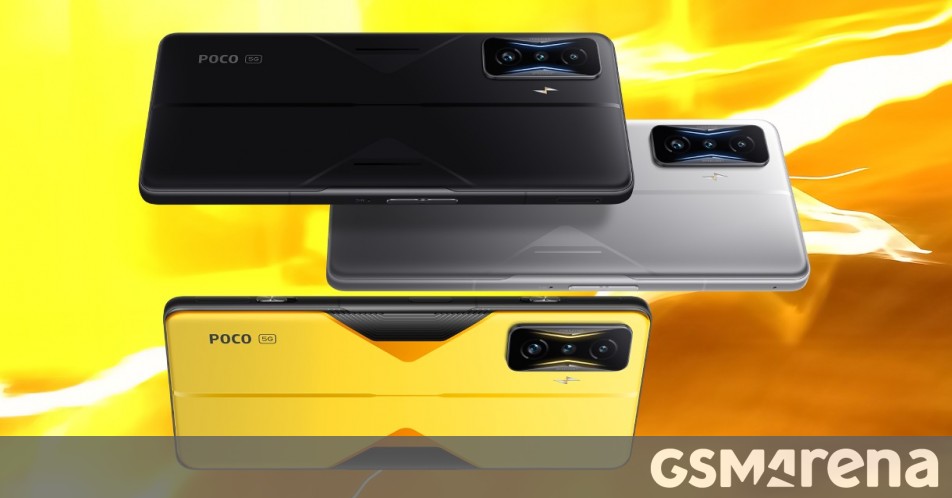 A brand new technology of Poco F-series is upon us, with the debut of the Poco F4 GT fashion. It returns to the use of a flagship chipset, the Snapdragon 8 Gen 1, whilst dialing up the charging velocity.
Poco F4 GT in Cyber Yellow, Knight Silver and Stealth Black
The tough chipset is reined in via the LiquidCool 3.0 generation, which is constituted of two vapor chambers for cooling. For comparability, the Poco F3 used model 1.0 of this tech. Additionally, the chambers are 170% higher than those within the F3 GT.
Poco F4 GT's Snapdragon 8 Gen 1 chipset is cooled via two LiquidCool 3.0 vapor…